Please Note: This event has expired.
Stay Active and Independent for Life (SAIL)!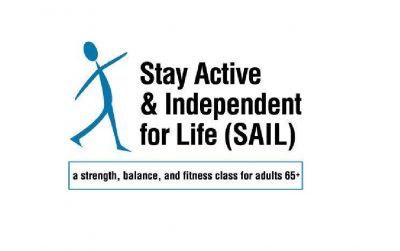 OKC Parks is hosting SAIL exercise classes!
Event ID:40946
SAIL is a strength, balance, and fitness program for active adults. This program's purpose is to stay active and reduce the chance of falling. SAIL exercises can be done standing or sitting in a chair. *No class 7/5.
ADMISSION INFO
Ages 50+ are welcome at this free event! Be sure to register for this event!
Event ID: 40946
AGE FILTERS
Age/Demographic Filters: Older Adults
INTENSITY FILTERS
Level of Intensity: Beginner
CONNECT WITH OKC Parks