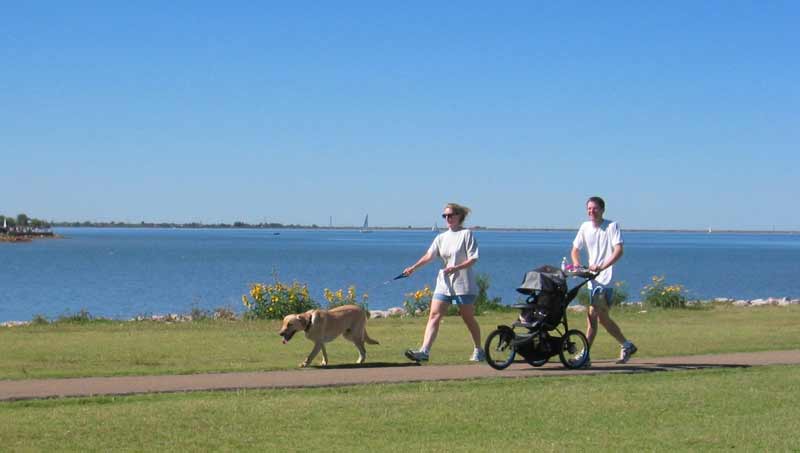 City of OKC
The Oklahoma City trails system offers recreation and exercise fun along a network of 10 inter-connected trails that can take you to almost every point in the City. Click on our interactive map to see trail locations and distance.
Please follow our safety and etiquette guidelines to help you enjoy your experience.
With the generosity of Better Streets, Safer City sales tax,  you are helping to resurface multiple trails around the city. Thank you for your patience while we make these much needed improvements. You will find detail on trail construction and upgrades listed below.
Click here for updated trail construction information.
Click here for updated park construction information.
For trail closure questions please call (405) 297-2945.