Please Note: This event has expired.
2022 Zumba in the Park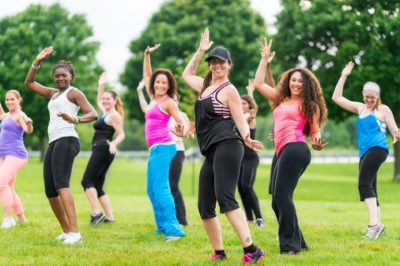 Outdoor exercising provides a mental health boost beyond that of exercising indoors; that's why Yukon Parks and Recreation is excited to offer FREE Fitness in the Park!
Every Tuesday at 6:30 pm, Zumba® is taught by Vanessa Loe. Attendees should bring comfortable shoes and water.
ADMISSION INFO
For any questions please contact Yukon Parks and Recreation at 405-350-8937. If the case of inclement weather, classes will be canceled. Follow the City of Yukon's Facebook page for weather cancelations.
AGE FILTERS
Age/Demographic Filters: Older Adults, Adults (18+yo)
INTENSITY FILTERS
Level of Intensity: Beginner
MORE FROM City of Yukon
CONNECT WITH City of Yukon