Please Note: This event has expired.
2022 Festival of the Child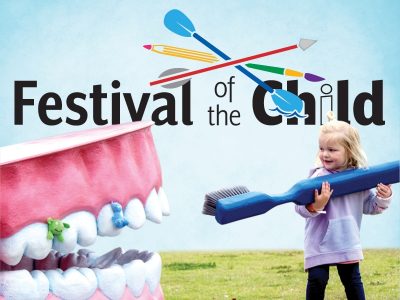 Children's New World presents the 25th Annual Festival of the Child!
This annual family-friendly festival is the day for children to shine.  Over 50 areas of FUN include kayaking, pony rides, painting, inflatables, archery, petting zoo, stage performances, crafts and more!  Over 40 local volunteer organizations will be on hand to make this a fun and special day!
The Festival of the Child is one of Yukon's best special events. Optimism, energy and opportunity inspire the best in everything we do.  To learn more about Yukon's best,
View more
ADMISSION INFO
Admission bracelets will go on sale Friday, April 1, 2022. Advance bracelets are $5 through Friday, May 6th, 2022 and $7 the day of the event. All children participating in the activities will need to purchase a bracelet. Adults are FREE. This event is presented by the City of Yukon and Children's New World.
Advance ticket locations include: Yukon Community Center, Dale Robertson Center, Jackie Cooper Gym, Children's New World, and Childhood Learning Academy.
AGE FILTERS
Age/Demographic Filters: Family-Friendly, Kids (3 - 7yo), Teen (13-18yo), Youth (8-12yo), Adults (18+yo)
INTENSITY FILTERS
Level of Intensity: Beginner
MORE FROM City of Yukon
CONNECT WITH City of Yukon