Please Note: This event has expired.
YMCA Youth Volleyball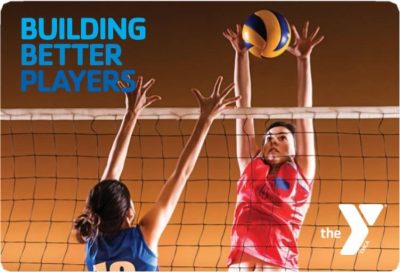 Originally called mintonette, volleyball was created by the YMCA. An experimental game, mintonette combined a variation of the badminton net with elements of basketball, the German game of fistball and handball.
The philosophy of YMCA youth sports programs is to use sports as a tool to develop each participant physically, mentally and spiritually. Children will have the opportunity to learn the basic volleyball fundamentals such as underhand serving, setting, hitting, and digging in a
View more
INDIVIDUAL DATES & TIMES*
Additional time info:
Times vary per location and team
*
Event durations (if noted) are approximate. Please check with the presenting organization or venue to confirm start times and duration.
AGE FILTERS
Age/Demographic Filters: Family-Friendly, Kids (3 - 7yo), Teen (13-18yo), Youth (8-12yo)
INTENSITY FILTERS
Level of Intensity: Beginner, Intermediate, Advanced
MORE FROM YMCA of Greater Oklahoma City
CONNECT WITH YMCA of Greater Oklahoma City