Please Note: This event has expired.
YMCA Youth Development Swim League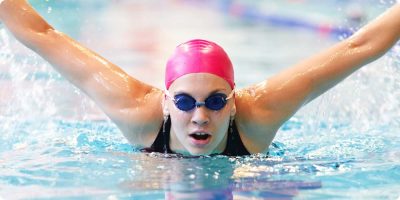 This program is designed for children who are advanced swimmers or who have basic competitive stroke skills.  Our program is developmental and focuses on introducing the skills and knowledge to be on a club or school swim team.
Meets are held once a month at the Mitch Park Competitive Pool, usually Saturday mornings or Sunday afternoons.  Meet dates/times are based on the meet schedule of the pool and will be announced at the beginning of the month. Parent volunteers are needed for the
View more
ADMISSION INFO
Prices vary. See website for more details
INDIVIDUAL DATES & TIMES*
Additional time info:
Dates and times vary upon location, age and branch.
*
Event durations (if noted) are approximate. Please check with the presenting organization or venue to confirm start times and duration.
AGE FILTERS
Age/Demographic Filters: Teen (13-18yo), Youth (8-12yo)
INTENSITY FILTERS
Level of Intensity: Intermediate, Advanced
MORE FROM YMCA of Greater Oklahoma City
CONNECT WITH YMCA of Greater Oklahoma City