Please Note: This event has expired.
YMCA FitCrew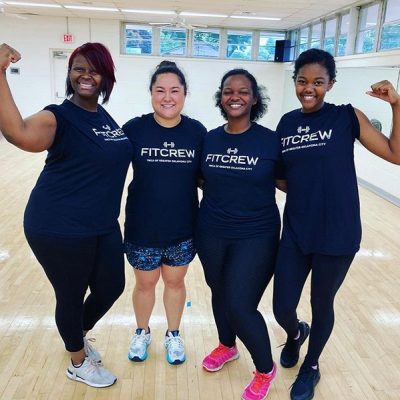 Get fit and join a new community. This six-week High Intensity Interval Training style program will get you moving, help you achieve results and surround you with a new crew. FitCrew YMCA is designed to help you reach your personal goals, whether it's to lose weight, gain strength, or improve your overall health. This is a results driven program powered by you and the support of your crew.
Chickasha
Branch: Chickasha Area YMCA
Dates: 11/16/20 - 12/17/21
Downtown
Branch: Edward L. Gaylord
View more
ADMISSION INFO
Price varies depending on location
INDIVIDUAL DATES & TIMES*
Additional time info:
Times vary
*
Event durations (if noted) are approximate. Please check with the presenting organization or venue to confirm start times and duration.
AGE FILTERS
Age/Demographic Filters: Adaptive, Older Adults, Teen (13-18yo), Adults (18+yo)
INTENSITY FILTERS
Level of Intensity: Beginner, Intermediate, Advanced
MORE FROM YMCA of Greater Oklahoma City
CONNECT WITH YMCA of Greater Oklahoma City