Please Note: This event has expired.
Woodson Gym Drop-In Basketball - January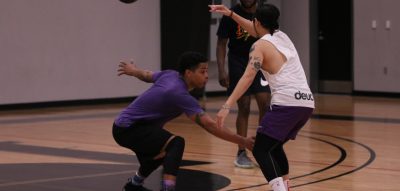 Drop-in Basketball is for those who love the game. We set aside these dates and times to cater to anyone who wants to find a place to play. Whether you have a group and want to play some pick-up games, need a place to practice your skills or just want to get in a good aerobic workout, this is the place for you.
ADMISSION INFO
$2/drop-in – 18+
Free – 17 and Under
Pay at gym.
AGE FILTERS
Age/Demographic Filters: Adaptive, Family-Friendly, Kids (3 - 7yo), Teen (13-18yo), Youth (8-12yo), Adults (18+yo)
INTENSITY FILTERS
Level of Intensity: Beginner, Intermediate, Advanced
MORE FROM OKC Parks
CONNECT WITH OKC Parks