Prairie Dog Day at Myriad Gardens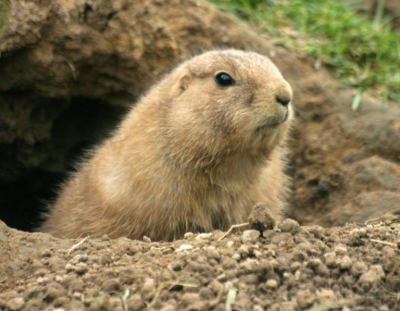 Groundhogs might get the day, but this party's for our very own Prairie Dog! We're going to learn all about Oklahoma's keystone species, the Black-tailed prairie dog, and everything it does to keep our grasslands healthy. We'll enjoy special prairie dog themed treats, make crafts, and play games to mimic these little critters.
ADMISSION INFO
Terrace Room
M $7; NM $10
Register by Monday, January 31
Best for Ages 3 – 7
INDIVIDUAL DATES & TIMES*
Feb 2, 2022 at 10:00 am - 11:00 am (Wed)
*
Event durations (if noted) are approximate. Please check with the presenting organization or venue to confirm start times and duration.
PARKING INFO
Downtown Oklahoma City offers many affordable parking options for visitors. Parking downtown is easier than you think! Downtown Oklahoma City, Inc. provides an interactive map to help guide you in selecting parking options- http://downtownokc.com/maps
Metered parking is available on the streets around the Gardens. For a list of nearby parking garages and costs, visit www.ParkingOKC.com.
Bus Parking
The Myriad Botanical Gardens is located at Reno and Robinson in downtown Oklahoma City. All-day parking is available on Sheridan Avenue. Two-hour parking is available on S.W. 2nd and Harvey avenues.
ACCESSIBILITY INFO
The exterior grounds are ADA.
AGE FILTERS
Age/Demographic Filters: Family-Friendly, Kids (3 - 7yo)
INTENSITY FILTERS
Level of Intensity: Beginner
MORE FROM Oklahoma City Myriad Botanical Gardens
Jan 2, 2021 - Jan 2, 2023
CONNECT WITH Oklahoma City Myriad Botanical Gardens