OKC Parks Senior Indoor Games: Pickleball Tournament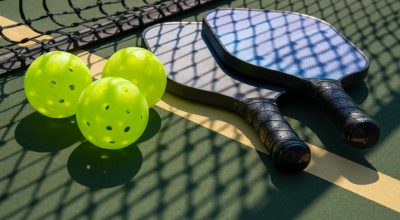 Join OKC Parks Senior Indoor Games series for their Pickleball Tournament!
This open singles Pickleball Tournament is designed to find the best Pickleball player from the OKC Metro area. The tournament will crown champions in men's and women's divisions. All players will register here and we will divide you into male and female brackets. This is sure to be a fun and competitive day so don't miss this one. The tournament is single elimination and each match is best 2 of 3 games played to 11 using standard Pickleball Tournament rules.
THERE ARE DIFFERENT AGE BRACKETS SO
View more
ADMISSION INFO
To register, click here and search for the corresponding event id! Cost is $10 per player!
AGE BRACKET AND EVENT ID:
50 - 59   ID: 43631
60 - 69   ID:43636
70 - 79   ID: 43638
80+   ID: 73640
INDIVIDUAL DATES & TIMES*
Jan 29, 2022 at 10:00 am - 04:00 pm (Sat)
*
Event durations (if noted) are approximate. Please check with the presenting organization or venue to confirm start times and duration.
AGE FILTERS
Age/Demographic Filters: Adaptive, Adults (18+yo)
INTENSITY FILTERS
Level of Intensity: Beginner, Intermediate, Advanced
MORE FROM OKC Parks
CONNECT WITH OKC Parks