Please Note: This event has expired.
New Years Stickball Game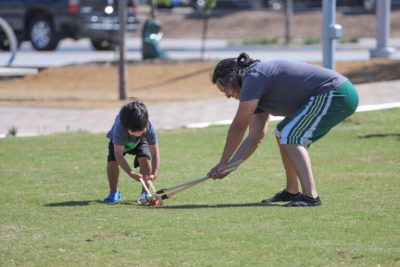 The First Americans Museum presents a New Years Stickball Game!
Need some exercise after indulging in too many holiday treats? Enjoy a hands-on stickball demonstration with Cultural Ambassador Ace Greenwood (Chickasaw/Cherokee) at 1 PM outside in the Festival Plaza. You're then invited to watch a tournament-style game at 2 PM. Those interested in playing the tournament-style game should email aceg@famok.org before Sunday, Dec. 12.
ADMISSION INFO
To participate in the tournament please contact:
Email: aceg@famok.org
AGE FILTERS
Age/Demographic Filters: Family-Friendly, Older Adults, Adults (18+yo)
INTENSITY FILTERS
Level of Intensity: Beginner, Intermediate
CONNECT WITH First Americans Museum