Please Note: This event has expired.
Muddy Dash 5K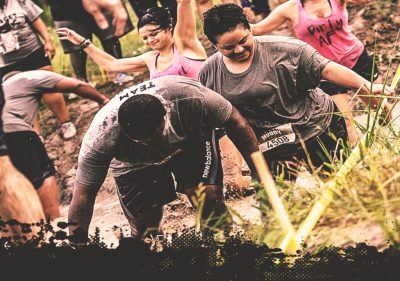 RIGHT NOW REGISTRATION IS FREE THROUGH DECEMBER 29!
Muddy Dash is not your average mud run! Get ready for up to 3 Miles of messy mayhem. You and your friends/family can expect to run, walk, crawl, wade, slip, slide, and scream with excitement as Muddy Dash gets you fabulously filthy. Our course will offer you about a dozen ways to get dirty and at the end you can slide your way clean. Muddy Dash is where you can act like a kid and even bring your kid to this all ages event. The best way to throw your cares away is to throw them in the mud.
INDIVIDUAL DATES & TIMES*
Additional time info:
The Muddy Dash events happen in waves. The early waves fill up quickly, so be sure to register early if that's your goal! Though, don't worry if you can't make it into those, because the later waves are just as fun.
*
Event durations (if noted) are approximate. Please check with the presenting organization or venue to confirm start times and duration.
AGE FILTERS
Age/Demographic Filters: Family-Friendly, Older Adults, Adults (18+yo)
INTENSITY FILTERS
Level of Intensity: Beginner, Intermediate