Please Note: This event has expired.
Martin Luther King Jr. Holiday Opening Ceremony + Silent March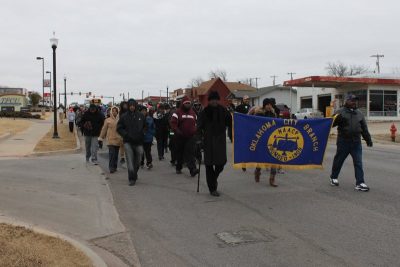 The silent march is held in the style of the early civil rights movement marches, beginning about 9 AM on the morning of the King Holiday. It proceeds from the Freedom Center west on NW 23rd to the Oklahoma History Center just east of the state capitol building. At that location, it is followed at 11:00 AM by the Bell Ringing.
AGE FILTERS
Age/Demographic Filters: Family-Friendly, Kids (3 - 7yo), Older Adults, Teen (13-18yo), Youth (8-12yo), Adults (18+yo)
INTENSITY FILTERS
Level of Intensity: Beginner