Haunt the Zoo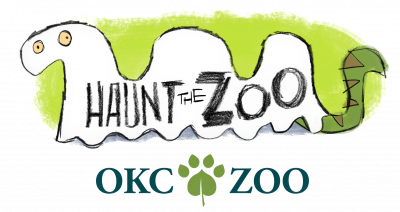 The OKC Zoo's Halloween tradition returns for the 37th year with more treats, extended dates and new surprises. New trick-or-treating methods will be in place to ensure a safe and memorable experience for our guests, staff and volunteers.
Trick-or-treaters can collect treats from 13 candy stations located along the Haunt the Zoo trail. Volunteers will distribute candy and tasty snacks through 8-foot "treat tubes" into trick-or-treat bags from a safe distance. Guests can also visit 27
View more
ADMISSION INFO
Zoo admission plus trick or treat bags: $7; members, $6
INDIVIDUAL DATES & TIMES*
Oct 25, 2020 at 09:00 am - 04:00 pm (Sun)
Oct 31, 2020 at 09:00 am - 04:00 pm (Sat)
Nov 1, 2020 at 09:00 am - 04:00 pm (Sun)
*
Event durations (if noted) are approximate. Please check with the presenting organization or venue to confirm start times and duration.
LOCATION
OKC Zoo
2000 Remington Pl., Oklahoma City, OK 73111
AGE FILTERS
Age/Demographic Filters: Family-Friendly, Kids (3 - 7yo), Teen (13-18yo), Youth (8-12yo), Adults (18+yo)