Please Note: This event has expired.
Halloween on 9th Street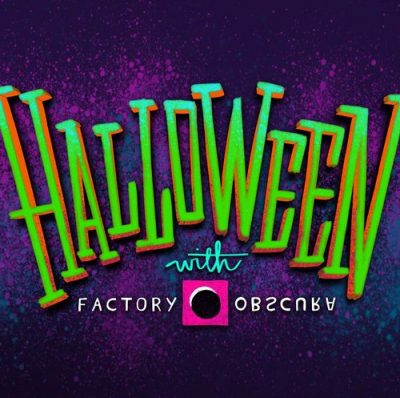 As the sun sets on All Hallow's Eve, join Factory Obscura for the most magical night of the year!
THE PROCESSION - 6:15 PM
Gather on the sidewalk at sunset with Factory Obscura as we carry light into the night together. Illuminated costumes are encouraged, as we march together through Automobile Alley. Bells, chimes, and drums are also welcome. The Procession is a free outdoor event, open to everyone. Masks encouraged.
COSTUME CONTEST - All night!
Tag us on IG or FB using @factoryobscura & #MIXTAPEOKC in your costumed photos at Mix-Tape for a chance to WIN prizes! Winners will be announced
View more
ADMISSION INFO
To go through the art exhibit you will need to buy tickets online.
AGE FILTERS
Age/Demographic Filters: Family-Friendly, Older Adults, Adults (18+yo)
INTENSITY FILTERS
Level of Intensity: Beginner