Please Note: This event has expired.
Gentle Yoga at Woodson Senior Center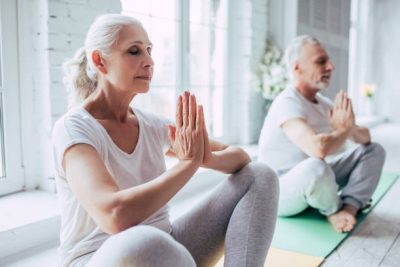 Event ID: 40933
Yoga practice benefits the body and mind. In this class, participants are led through gentle stretching, breathing and balancing movements for flexibility and relaxation. Beginners as well as experienced yogi's are welcome.
ADMISSION INFO
Only $10 a month!
Register on the OKC Parks website and hit (Ctrl + F) on your keyboard to search "Event ID: 40933"
AGE FILTERS
Age/Demographic Filters: Older Adults
INTENSITY FILTERS
Level of Intensity: Beginner
CONNECT WITH OKC Parks