Please Note: This event has expired.
Gentle Yoga at Will Rogers Senior Center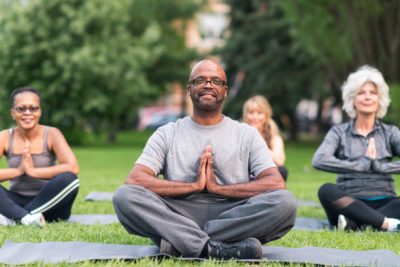 Event ID: 40875
Gentle Yoga is designed for a slower paced more relaxed form of Yoga. In this class you will use simple movements with clear instructions; variations available according to ability and need. Experience better balance, quality of breathing and greater awareness.
ADMISSION INFO
Only $10 a month!
Register on the OKC Parks website and hit (Ctrl + F) on your keyboard to search "Event ID: 40875"
AGE FILTERS
Age/Demographic Filters: Older Adults
INTENSITY FILTERS
Level of Intensity: Beginner
MORE FROM OKC Parks
CONNECT WITH OKC Parks