Please Note: This event has expired.
Discover Flatwater Kayaking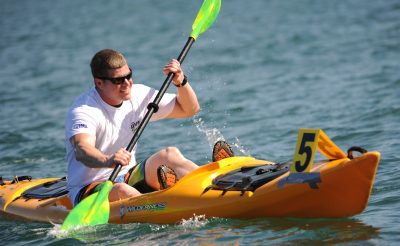 Learn basic strokes, maneuvering techniques, and general safety rules for this easy-to-learn water sport.
Discover Flatwater Kayaking is a perfect introduction to recreational paddling. Once you have the basics down, join one of our coached programs, or paddle on your own. Classes will be select Saturdays throughout the season at the Chesapeake Finish Line Tower dock in the Boathouse District.
AGE FILTERS
Age/Demographic Filters: Teen (13-18yo), Youth (8-12yo), Adults (18+yo)
INTENSITY FILTERS
Level of Intensity: Beginner
MORE FROM Riversport OKC
CONNECT WITH Riversport OKC