Please Note: This event has expired.
City of Choctaw Soccer Camp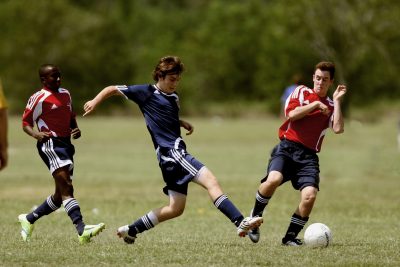 This camp is for all skill levels, and will cover the fundamentals of the game as well as defensive skills and offensive skills and passing.
ADMISSION INFO
The camp is $60 for both days. Fees can be paid at Choctaw City Hall or at the first day of camp with a cash or check.
Contact: 4052816289
Email: manderson@choctawcity.org
AGE FILTERS
Age/Demographic Filters: Kids (3 - 7yo), Teen (13-18yo), Youth (8-12yo)
INTENSITY FILTERS
Level of Intensity: Beginner, Intermediate, Advanced
CONNECT WITH City of Choctaw