Please Note: This event has expired.
City of Choctaw Football Camp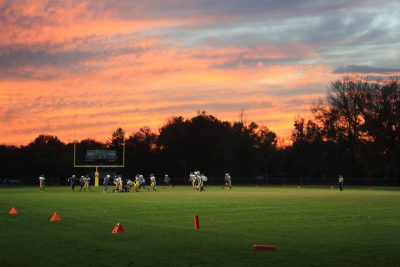 This camp is a great way to learn or improve your play, and you may even make some friends along the way!
ADMISSION INFO
The cost of the camp is $60 for all 3 days. Fees can be paid at Choctaw City Hall or at the first day of camp with a cash or check.
Contact: 4052816289
Email: manderson@choctawcity.org
AGE FILTERS
Age/Demographic Filters: Kids (3 - 7yo), Teen (13-18yo), Youth (8-12yo)
INTENSITY FILTERS
Level of Intensity: Beginner, Intermediate, Advanced
CONNECT WITH City of Choctaw