Please Note: This event has expired.
Arcadia Lake Sweep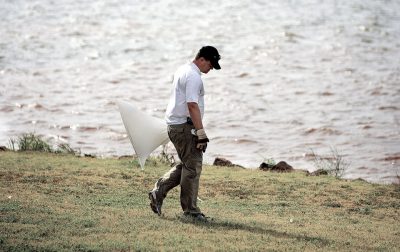 CLEANUP, CLEAN UP: Shad Frazier with Cub Scouts Pack 341 cleans the shoreline of Arcadia Lake during the annual Arcadia Lake sweep in Edmond, Okla., Saturday, August 9, 2008. SARAH PHIPPS, THE OKLAHOMAN ORG XMIT: KOD
This Arcadia Lake clean-up event will be held in Spring Creek Park. Participants will receive a t-shirt (while supplies last) as well as hot dog lunch. Please bring your own gloves. Trash bags and clean-up assignments are given at registration table.
AGE FILTERS
Age/Demographic Filters: Family-Friendly, Older Adults, Teen (13-18yo), Youth (8-12yo), Adults (18+yo)
INTENSITY FILTERS
Level of Intensity: Beginner
CONNECT WITH City of Edmond Parks and Recreation