Please Note: This event has expired.
2021 Legacy Trail Park Light Walk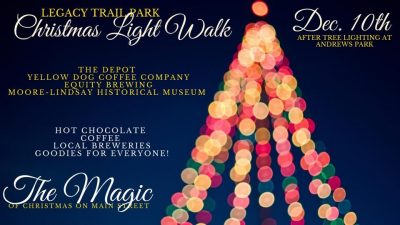 After the tree lighting at Andrews Park and reception at Norman Public Library, come take a stroll to Main and see the lights along the way to The Depot. There will be hot drinks, local brews and snacks for everyone.
AGE FILTERS
Age/Demographic Filters: Family-Friendly, Adults (18+yo)
INTENSITY FILTERS
Level of Intensity: Beginner
MORE FROM City of Norman