Please Note: This event has expired.
YMCA Youth Soccer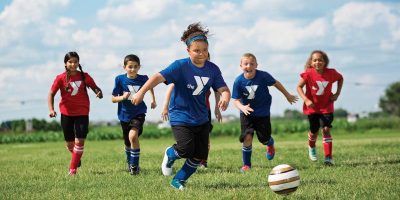 Youth Soccer is an exciting sport that combines individual skill with team effort. No benchwarmers here! YMCA youth soccer promises that every child will get to play. The goal of this program is to help children learn new techniques while also making valuable friendships.
Bethany/Rockwell Plaza
Branch: Bethany YMCA
Dates: 3/27/21 - 5/23/21
Earlywine Park YMCA
Branch: Earlywine Park YMCA
Dates: 3/27/21 - 5/23/21
Edmond (Mitch Park/Rankin)
Branch: Mitch Park YMCA, Rankin YMCA
View more
INDIVIDUAL DATES & TIMES*
Additional time info:
Dates and times depending on location and team
*
Event durations (if noted) are approximate. Please check with the presenting organization or venue to confirm start times and duration.
AGE FILTERS
Age/Demographic Filters: Adaptive, Kids (3 - 7yo), Teen (13-18yo), Youth (8-12yo)
INTENSITY FILTERS
Level of Intensity: Beginner, Intermediate, Advanced
MORE FROM YMCA of Greater Oklahoma City
CONNECT WITH YMCA of Greater Oklahoma City