Please Note: This event has expired.
Mom and Daughter Night Out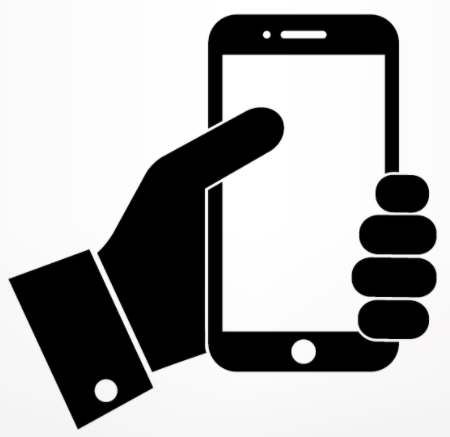 Take this event with you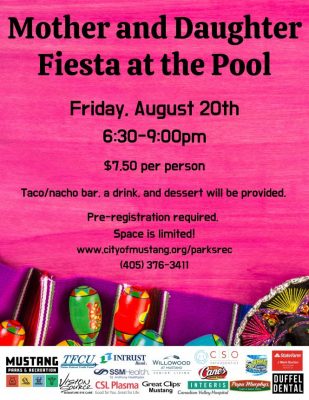 Mother Daughter Fiesta at the pool is designed exclusively as a night out with your daughter! This night will start at 6:30 at the Mustang Aquatic Center for a special late swim session ending at 9 pm. Taco and nacho bar, a drink, and desert will be provided. Registration MUST be completed ahead of time!
ADMISSION INFO
Cost is only $7.50 for each participants. Space is limited!
Contact: 405-376-3411
AGE FILTERS
Age/Demographic Filters: Family-Friendly, Women Only
INTENSITY FILTERS
Level of Intensity: Beginner
MORE FROM Mustang Parks & Recreation
CONNECT WITH Mustang Parks & Recreation