Please Note: This event has expired.
Joint Friendly Exercise Class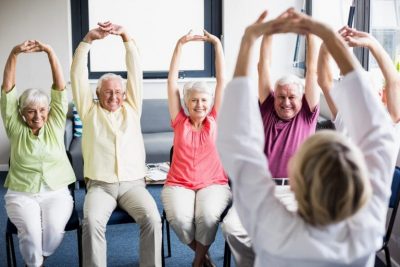 Event ID: 43479
A low-intensity workout designed for active adults with arthritis or other joint challenges that utilizes light weights and resistance bands. If time allows, walking is incorporated before a cool-down period. Class curriculum is provided by the Arthritis Foundation.
ADMISSION INFO
To register, please visit OKC Parks Program website and click "Ctrl+F" to search for Event ID: 43479.
AGE FILTERS
Age/Demographic Filters: Older Adults
INTENSITY FILTERS
Level of Intensity: Beginner
CONNECT WITH OKC Parks