Please Note: This event has expired.
January 2022 Drumming Exercises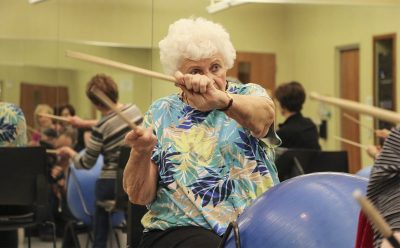 Explore various beats, rhythms and get your heart rate up while you stretch and drum on large fun stability balls while remaining seated. This program is perfect for those that want to channel their inner drummer. From gentle stretches to easy-to-follow movements and rhythms. This chair based class makes exercise fun and accessible to all!
ADMISSION INFO
Ages: All Ages
$20.00 Per Month
AGE FILTERS
Age/Demographic Filters: Older Adults
INTENSITY FILTERS
Level of Intensity: Beginner
MORE FROM OKC Parks
CONNECT WITH OKC Parks