Please Note: This event has expired.
City of Moore Parks and Rec Fall/Winter 2020 Activity & Events Guide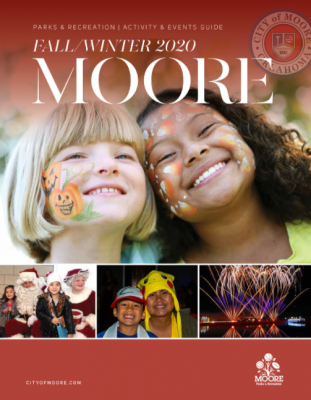 Click "Register" to access the guide
From Director Sue Wood:
The Moore Parks & Recreation Department takes great pleasure in presenting to you the Moore Parks and Recreation 2020 Fall Winter Activity & Events Guide. Activities abound within the pages of this guide. You will find it a valuable resource for planning lots of fun in the coming months.
This guide details the many activities in our parks, new programs that will be offered, and new and continued events for the Fall and Winter
View more
CONNECT WITH City of Moore Parks and Recreation